Kelsey Block, MSN, APRN
Nurse Practitioner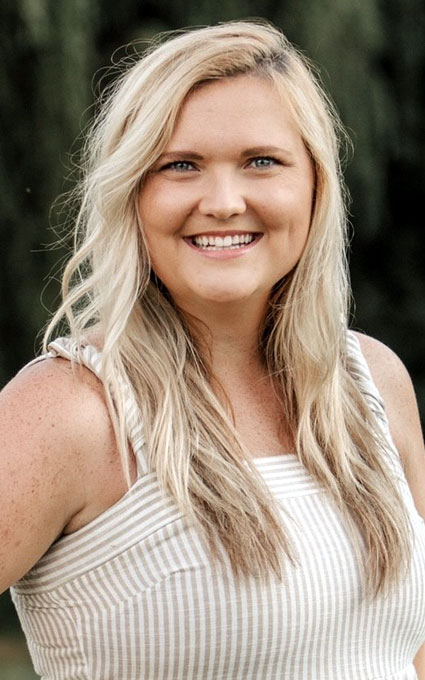 Kelsey received her Bachelors of Sciences in Nursing from Northern Kentucky University in 2015. Upon graduation, she went to work in the Labor, Delivery, and Postpartum unit at St. Elizabeth in Edgewood for two years. She transferred to the Emergency Department where she spent three years growing and diversifying her knowledge and skill set. While working as a nurse she obtained her Masters of Sciences in Nursing from Eastern Kentucky University in 2020. Over the last two years she has practiced in a pain management office and in a retail medicine clinic.
Through her experiences with chronically ill patients in the Emergency Department and the pain management office, she realized people were receiving sick care instead of being led and educated on how to improve their health. Kelsey has a passion for giving patients the tools to be an active participant in their own wellness. She is excited to offer services that will relieve pain, improve mobility, and enhance patient's overall health and quality of life.
Outside the Office
Outside of the clinic, Kelsey loves traveling with her husband in their camper, playing with their dog, Benny, watching UK games, and eating Mexican food.
Certifications
AANP Board Certified Family Nurse Practitioner
Regenerative Medicine Injections
Discover what we can do to increase your quality of life.
Contact
our friendly, knowledgeable team today!
---
Kelsey Block, MSN, APRN | (859) 431-4430