Meet Mark Chisenhall, BA, LMT
Massage Therapy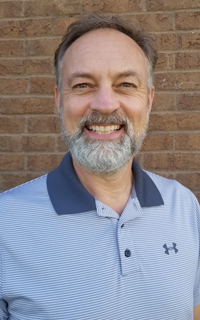 Massage therapy is a multi-modal clinically-oriented holistic healthcare option that has been proven to relieve pain and discomfort for patients with a variety of conditions. It is one of the preferred methods of treating patients with back pain, or neck pain, including headaches and migraines. Massage therapy is a great way to support patient's healthcare needs to help support a better quality of life different from many other healthcare options. I work with a variety of conditions and I am able to customize a treatment plan for each patient and see them through the recovery and rehabilitation process.
Prior to starting at ProWellness Chiropractic and Rehab in June 2020, I had been working with a wide variety of people and soft tissue injuries. My clients typically have movement-based injuries, group fitness setting, or repetitive motions, such as daily computer use or factory work. I use a variety of techniques to bring relief to over-burdened muscles, tendons and ligaments, but each session is customized to the need of the patient.
I realized decades ago that feeling good is a state of mind that exists when your body is operating at its best potential, like a well-oiled machine. Hydration (water) and fuel (food), are the building blocks of a strong healthy body. When the machine begins to slow down or one part starts to get too much wear and tear, a mechanic must be called to properly maintain the equipment. The key part of the machine performing well and having maximum longevity is preventative maintenance and quick repair when there's a problem. It is also extremely imperative that the machine has down time and gets rest.
EXPLORE MASSAGE

Outside the Clinic
I have been actively training and teaching martial arts for almost 4 decades. During that time, I have also hiked the Appalachian Trail (2,100 miles from Georgia to Maine), the Pacific Crest Trail (2,650 from Mexico to Canada through California, Oregon and Washington), as well as various long trails in Europe and Scandinavia. I am also an active runner, mountain biker, scuba diver, rock climber, and Father to four grown children.
I am excited to bring my skillset to you, working side by side with a team of like-minded professionals, the perfect scenario to most effectively treat patients and relieve pain.
---
Mark Chisenhall, BA, LMT | (859) 431-4430