Your Trusted Chiropractor in Cold Spring
Eliminate Your Pain At ProWellness Chiropractic and Rehab
Have you been plagued by persistent back, neck or other pain? Are you looking for natural, noninvasive solutions? Find relief at ProWellness Chiropractic and Rehab.
Call (859) 431-4430 to get relief today!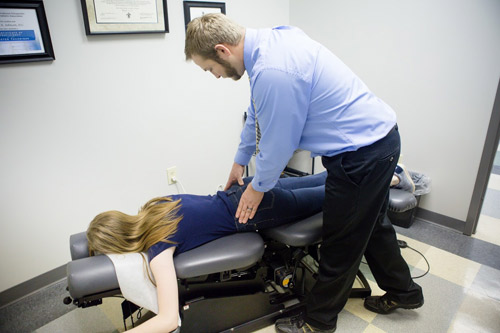 At ProWellness Chiropractic and Rehab in Cold Spring, Dr. Mark Johnson is passionate about helping all ages of people return to doing the things they love in life. From newborns to 90-year-olds and every age in between, patients of all ages can benefit from safe, natural and effective chiropractic care.
Discover Fast, Effective Pain Relief
Whether you have back pain, neck pain, headaches, sports injuries like shin splints, or foot pain from plantar fasciitis, we can help you return to all the activities in life you enjoy.
Say goodbye to pain and hello to a happier, healthier life.
Call us at (405) 602-8925 today!
We Can Help You. Book Your Consultation Now!
No complaint is too big or too small. Pain is a signal of dysfunction. Let today be the day you decide to make a change!
Call (859) 431-4430 now or book your appointment with Dr. Mark Johnson online now!
Contact ProWellness Chiropractic and Rehab
We'd Love to Hear from You! Call (859) 431-4430
---
CONTACT
ProWellness Chiropractic and Rehab
3955 Alexandria Pike
Cold Spring, KY 41076
Phone: (859) 431-4430

Chiropractic Hours
M
8:00 – 12:00
1:00 – 5:00
T
8:00 – 12:00
1:00 – 5:00
W
8:00 – 12:00
1:00 – 5:00
T
8:00 – 12:00
1:00 – 5:00

Chiropractor in Cold Spring. Serving Cold Spring, Alexandria, Highland Heights, Southgate & Ft. Thomas
ProWellness Chiropractic and Rehab | (859) 431-4430