Brook Batey-Heim, NP
Nurse Practitioner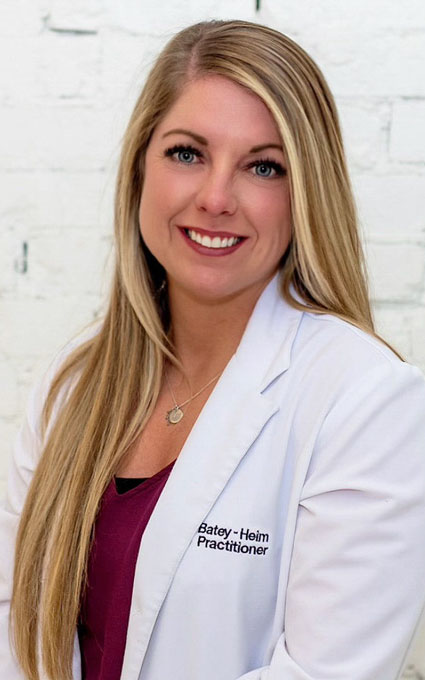 Brook grew up in Flint, Michigan and moved to Cincinnati to attend Xavier University where she obtained her Masters in Nursing. While working as an RN at The Christ Hospital she completed the Post Masters Family Nurse Practitioner program.
Brook has always loved nursing and being able to care for others. After becoming a nurse practitioner, she discovered that there were many different realms of nursing care she wanted to explore. She was drawn to their ability to help patients improve their health and quality of life without the use of traditional pharmaceuticals. Being part of the ProWellness team allows her to follow her passions and provide the most up-to-date treatments in those realms.
In her free time Brook enjoys working out, DIY projects, visiting family and friends in Michigan and spending time with her husband Andy and baby boy Chase.
Discover what we can do to increase your quality of life.
Contact
our friendly, knowledgeable team today!
---
Brook Batey-Heim, NP | (859) 431-4430